Products for Teachers and Kids
What we see every day becomes our reality.
Eight Traits of an Engineer Poster
GAP: Classroom resource for engineering-specific dispositions and skills
Many teachers who read Engineering for the Uninitiated requested a poster of the Eight Traits for their classroom, so we delivered! This poster describes each of the 8 Traits of Engineers: Creativity, Communication, Spatial Skills, Persistence, Science, Math, Tools and Technology, and Problem Solving.
NOTE: Zazzle products can be custom configured (e.g. different size, paper)
Mommy's Little Engineer
GAP: Celebration of children's natural engineering tendencies
Children are natural test engineers. They are always happy to dedicate a few minutes to test quality or determine breaking points. This design came from the illustrations in Engineering for the Uninitiated.
NOTE: Zazzle allows this design to be put on different clothing such as toddler tees or onesies. Color and size can be customized.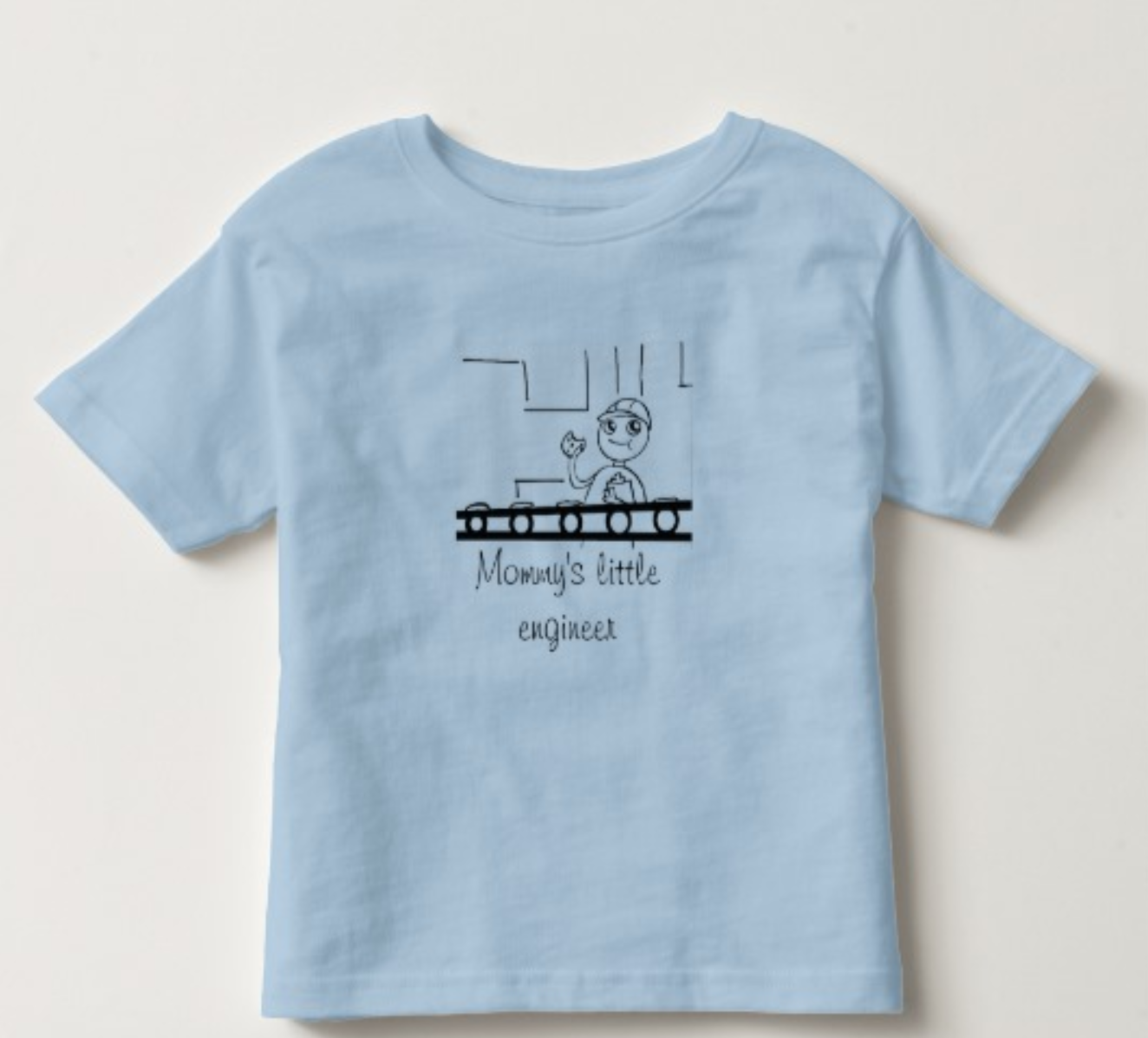 Girls + STEM
GAP: Vision of diverse set of girls making a difference with STEM
Why all the fuss about getting more girls into STEM? There's the equity argument (girls make up 50% of the population). There's the economic argument (we need more engineers—look there are all these girls…). But the real benefit is the diversity. With different experiences, values, and responsibilities, the most creative and meaningful solutions come when we have a diverse set of people queued up with the skills needed to solve the problems of the world. This design was made for an Engineer's Playground keynote to middle school girls in Minnesota.